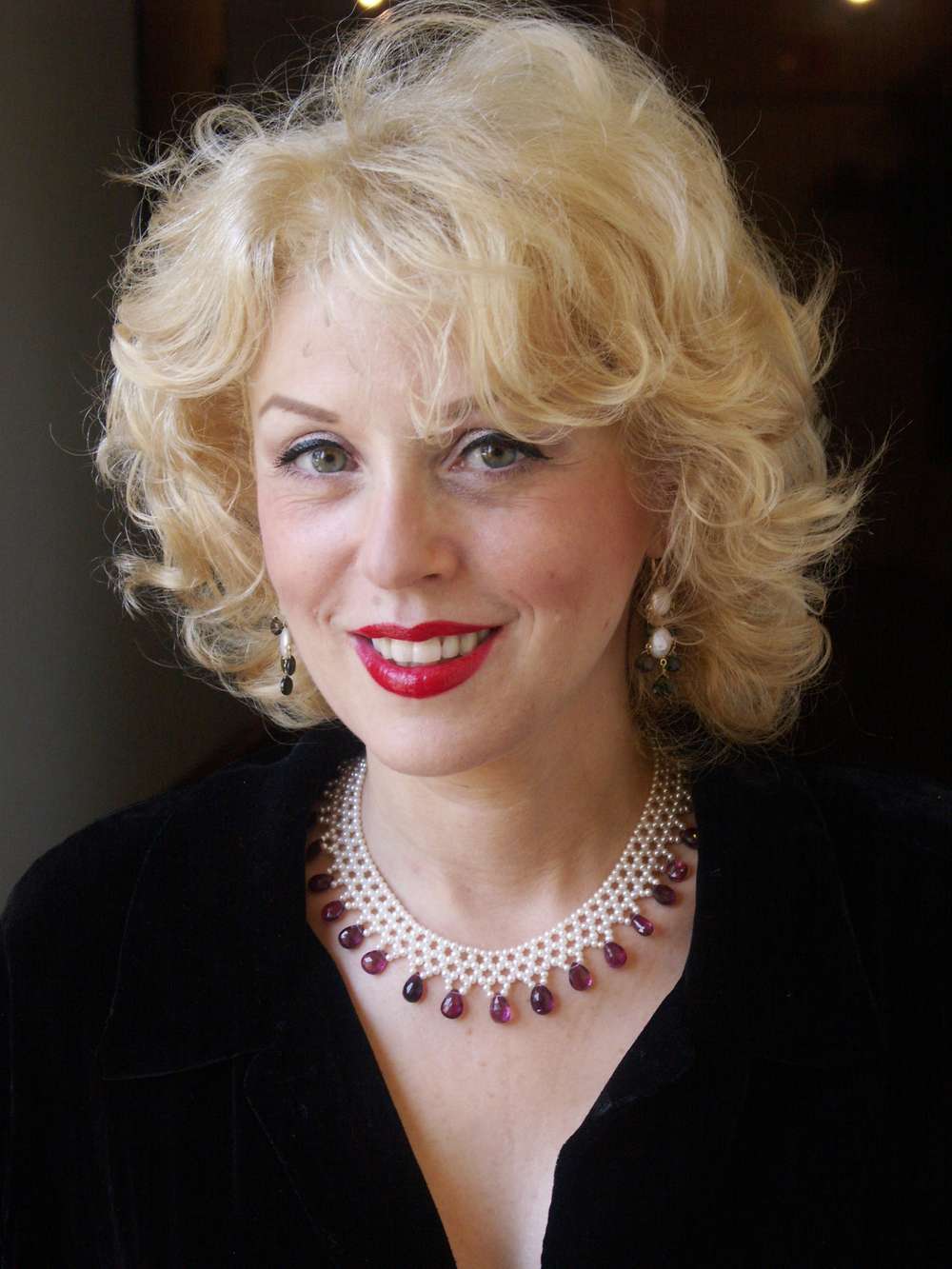 has been fascinated by the art of European pearl weaving since childhood. Born and educated in Moscow, Marina is one of the few designers in the world skilled in the art of pearl weaving. Made from the finest pearls and precious gems, Marina's jewelry evokes timeless elegance, interpreted for the modern woman. While some of her designs only use pearls; others incorporate precious gems and antique pendants and broaches. "When I came to the United States, I wanted to use my knowledge of the old world for the creation of something new," says Marina.
At the beginning of her career, Marina J's unique talent made her an important jewelry restorer at the auction houses of Sotheby's and Christie's. Yet, her vision as a designer brought her well deserved recognition. Today, Marina's pieces are worn by such actresses as Elizabeth Taylor, Barbara Streisand, and Nicole Kidman, as well as numerous private clients. "The technique of pearl weaving, which I use throughout my designs, gives pearls and other gems a unique, sensual feel on a woman's body," says Marina, "Although my pieces are inspired by history, they are timeless and can be passed down from generation to generation." Pearl weaving dates back to the Renaissance. It required the artisans to spend months selecting tiny pearls and then weave them with horsehair. Marina has reinterpreted the centuries old tradition to a new level of sophistication.
Part of Marina's philosophy is, "There is so much beauty in the jewelry and craftsmanship of the past that should no be forgotten. I have dedicated my life to crafting beautiful and classic pieces for women who want to look and feel feminine, alluring, and sensual.